About Me
Cirque Performer, Multi-Disciplinary Performance Artist, Costume Designer, Makeup Artist.
Carla X is a creative tour de force currently based in Austin, TX. Her unique otherworldly vision and aesthetic magnify any party or event. A lover of the circus arts, she is a skilled contortionist and aerialist, as well as being practiced in a variety of sideshow acts. Cutting her teeth on grinder acts, she has since added fire performances, human blockhead, and even a human electrical conductor to her list of acts that will delight and thrill any crowd.
Carla's unique intersection of fashion design, theatrical makeup, and performance allows her to create a vision the client desires, as well as collaborate across trades to create a truly interstellar experience. She specializes in elaborative theatrical makeups, transforming into whatever her vision or the event requires. She seeks to create a moment in time where the audience can transcend the space they're in and truly immerse themselves in the spectacle surrounding them. This creative outlook makes her a natural model, projecting her ethereal nature into the lens.
Carla X is a chameleon of the stage, able to adapt her look for corporate event to the most alternative parties. She can deliver alien and beautiful as easily as creepy and otherworldly. Displaying a unique dance style full of energy and edge, but versatile enough for any situation, she never fails to entrance the audience. A long career with many of the most professional and respected event coordinators in Austin and Florida, she has an outstanding reputation for her professionalism, versatility, and adaptability to any situation.
Carla X is also the co-founder of the Multimedia Entertainment and Technology group, Intergalactic Media. This group of performance artists, multimedia specialists, and technology experts aims to elevate performance art in the Austin area, and the rest of the galaxy.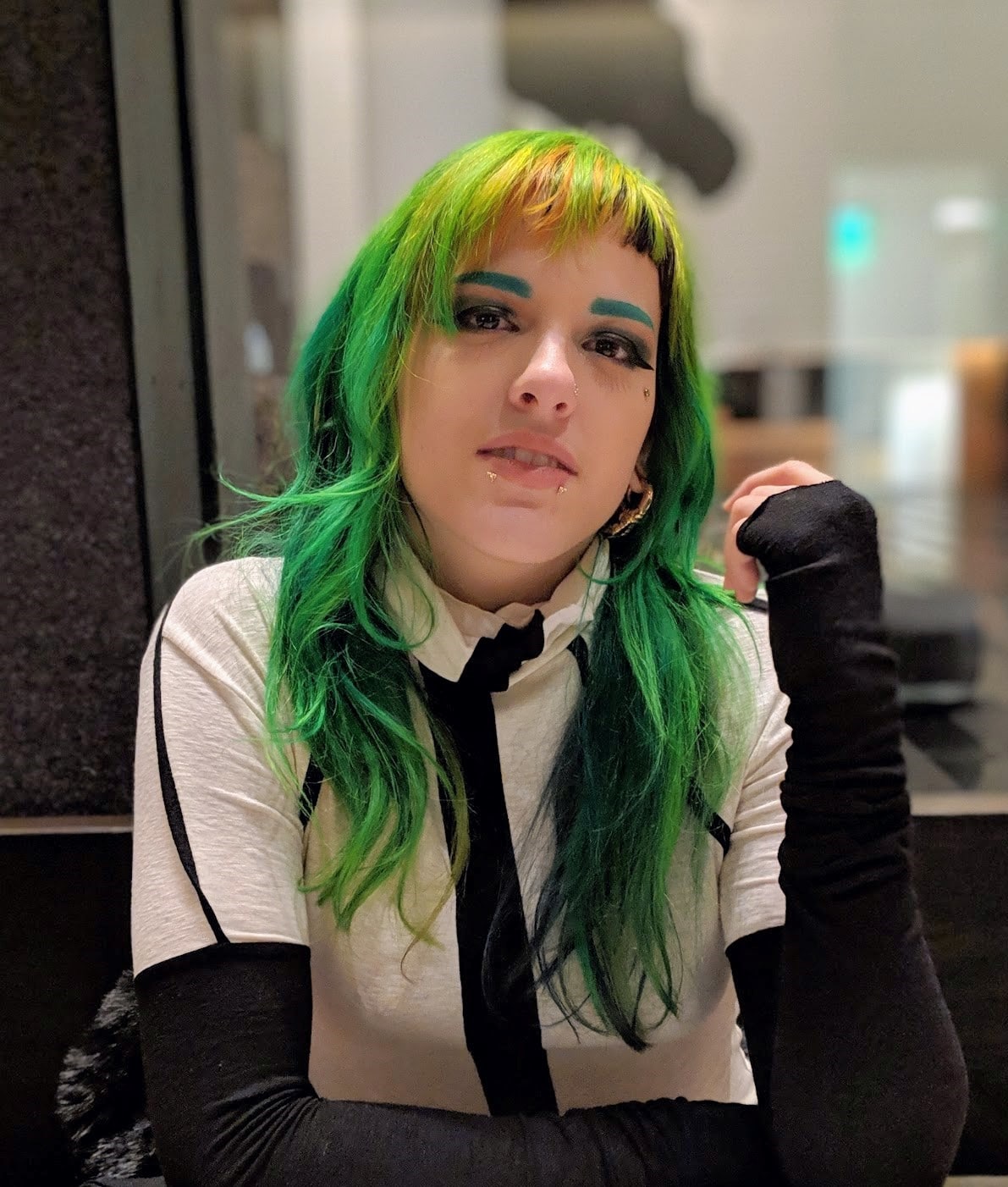 Info
Name: Carla X
Location: Austin, TX
Primary email: carlax@intergalactic.media
Specializes in: Contortion, Aerial (Hoop, Straps), Fire (Dragon Staff, Fans), Flow (LED, Dragon Kite, Silk Fans and Silk Veil), Stilt Walking, Theatrical Makeup, Modeling, Fashion Styling, Atmosphere Character